BIOGRAPHY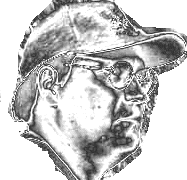 Born: August 05 1963
Place of birth: Rosersberg, Sweden
Grew up in: Märsta, Sweden
Lives now in: Arvidsjaur, Sweden
Doing now: Applying to job ads and promoting my music
Family: Bachelor, but two sisters; Agneta and Annika, mother Maija-Liisa, father Eugén
Interests besides music: computer stuff, video games watching TV and movies, travelling abroad, swimming, playing tennis and cooking food
Guitar: BC Rich NJ Series Bich
Tennis racket: Wilson
Swimming trousers: H&M
Likes: Datings and honesty
Dislikes: Cruelty and dishonesty
Favourite color: Blue
Favourite number: 7
Favourite food: Italian, asian and mexican
Worst food dish: Oat porridge and fish balls
Favourite drink: Icecold 7 UP
Favourite types of women: Redhaired
Favourite hockey team: Toronto Maple Leafs
Favourite football (soccer) team: Liverpool Football Club
Dream cars: Lincoln Continental Mark IV and Ferrari Enzo
Guitar: BC Rich NJ Series Bich
Previous band: CP Borrmaskinen, 1979-1990. It was a band with different styles of the songs, but the main thing was punk. The biggest hit: "Dammsugarrock" were played several times in the national radio channel, P3, but was refused to play in the regional radio station, Radio Norrbotten. because of too noisy. The reason why I was walking out of the band was that I thought that it was going out of control. The stage shows got too wild and some texts too dirty. I can't stand for that nowadays, but not everything was bad in the band. Many songs were more funny than chocking. Also the stageshows were funny and harmless in the beginning, but went out of control as I said. Many songs were quite good, but came in second hand because of the stage shows. One song wrote by Johan Piribauer: Ozon was almost to come in the list of the programme "Listan" in 1988. Four new songs were choosen as "Bubblare" to the TV-programme each week and four extra that was almost as good as the "Bubblare". And that four extra songs was getting a new chance at the judges of the programme the following week and Ozon was amongst them, but we were sorry that we didn't make it! We got a letter from the famous program leader Annica Jankell telling that the song Ozon were her favourite. So we just couldn't only fool around. Well, so please don't nag on me because I won't play in the CP Borrmaskinen again. We are still friends though, and we are respecting each others different point of views. I heard that CP Borrmaskinen might play again, but without me and you now know why.
More previous band: M v F Royal Philharmonic Orchestra (no it wasn't a philharmonic orchestra, just a funny, odd name for a rock group), IFK Grekland and Mats-Glenns with Usch are bands that have been made for one performance at special events. Well, Mats-Glenns can be performing again in the future who knows?
Now playing in: I have my own solo project called Mattes Projekt. Two CD:s have been out of it so far: SLIP, POP; 1998 and Modern Technology; 2000. Resa Utomlands from the album SLIP, POP were a real good tune and were played in radio stations in Finland also I got a thanking letter when I sended it to the radiostation NHK:s Scandinavian section in Tokyo, Japan. Get-Get-Get The Alarm were played in Radio Napa, Ayia Napa, Cyprus. Modern Technology had the hit Computer Nerd that was more popular than Beautiful Day by U2 in the Radio Napa and in Cyprus. I made a radioshow for them exclusively. Also I handed in this record personally at Radio International in Rhodes, Greece. The manager promised to play it there. The future will bring the 3rd record by Mattes Projekt. Also I have been playing live with the Projekt. Well, if you want to ask me about something: mail me.

Mats Nilsson